Mercedes boss Toto Wolff has had his sleep interrupted by thoughts of how his team can alleviate their problems.
Fears over the competitiveness of the W13 were confirmed in qualifying for the season-opening Bahrain Grand Prix, with Lewis Hamilton managing only P5 on the grid, seven tenths of a second down on the pole time of Ferrari's Charles Leclerc.
George Russell, meanwhile, will start the race in Bahrain from P9.
There is no doubt Mercedes have pace to find and Wolff has been experiencing disrupted nights thinking about how they do it.
"I keep waking up and thinking 'what the heck can we do?'," he told reporters in Bahrain.
"But there are a lot of clever people thinking about where we can really tackle our problems."
Mentioned to Wolff that Hamilton had spoken of a build issue with the W13, and asked when that new build would hit the track, he replied: "There are low-hanging fruits we have to grab and then there is more mid-term and long -term performance we need to find."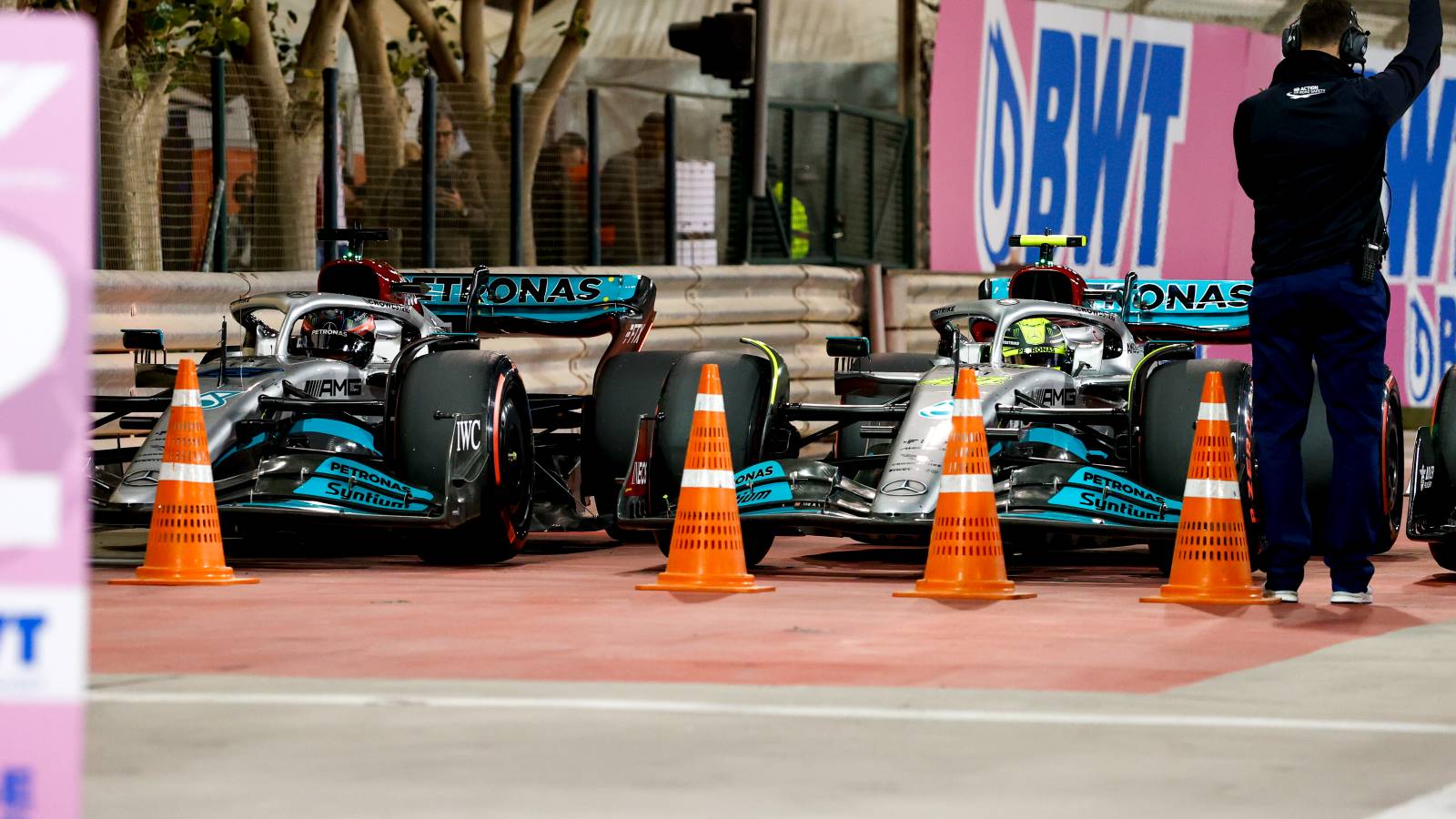 Despite the difficulties of qualifying, Hamilton said he was happy with P5 on the grid and spoke of a positivity within the team.
Asked how he is managing the situation at the chassis base in Brackley and the Brixworth-based Mercedes High Performance Powertrains, Wolff said it is about being humble, accepting the situation and finding a way to get out of it.
"It's very good that from a technological standpoint, you set your expectations," said Wolff. "If you don't meet them, that's the new baseline.
"At the moment, the baseline is pretty low and we just have to approach it with humility and really work our way out of it."
Mercedes' struggles carry quite the shock factor because they are on a run of eight Constructors' Championships in succession, with a fair chunk of those titles coming through blowing away the competition.
So does Wolff enjoy this challenge of having to fight back from a difficult starting point?
"No, I'd rather be one second ahead of everyone else and disappear into the sunset," was his response.
"But it is what is it, you can call it [a] challenge or you can call it problems, but either way we can't leave it there."
.